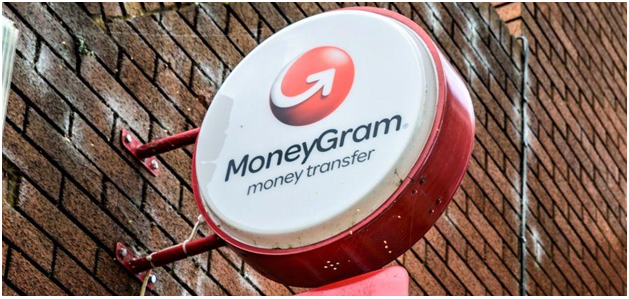 MoneyGram International Inc. said on October 6 that it is collaborating with a non-profit that manages a blockchain network to use its technology to fast up money transfers and payments settlements.
According to MoneyGram's most recent annual report, the Dallas-based company is one of the top money-transfer providers, allowing users to send money to over 200 countries and territories. Stellar, located in San Francisco, manages a network that facilitates cross-border payments.
The organisation, which was founded in 2014, is a non-profit that promotes the Stellar network, an accessible platform that allows people and businesses to move money throughout the world and in many currencies using blockchain, the digital record that supports cryptocurrencies.
Read more about Top 10 Most Promising Cryptocurrency in 2021
MoneyGram International, Inc. (NASDAQ: MGI), a global leader in the evolution of digital P2P payments, has announced a collaboration with the Stellar Development Foundation, a non-profit organisation dedicated to the development and growth of Stellar, an open-source public blockchain that allows money to be tokenized as well as transmitted anywhere in the world. MoneyGram's network, which is connected with the Stellar blockchain and facilitated by Circle's USD Coin (USDC), will allow consumers to fund and receive cash in their local currency, as well as provide near-instant backend settlement functionalities.
Consumers will be able to swap USDC to cash or cash to USDC with ease thanks to the cooperation. This improves the usability and liquidity of digital assets while also allowing more people to join the digital economy. As more wallets and businesses join the Stellar network, the partnership's influence is projected to rise.
This collaboration also transforms the settlement procedure. For the first time, Circle's USDC, the quickest growing dollar digital currency in the world, will be used to settle with MoneyGram in fairly close time.This allows for faster fund collection while also increasing efficiency and lowering risk.
"We're thrilled to join with the Stellar Development Foundation to improve our capabilities, one of our top key plans at MoneyGram is to develop cross-border payment technology and blockchain-enabled settlement, and," said MoneyGram CEO and Chairman Alex Holmes."Since crypto and digital currencies attain popularity, we're particularly excited about the prospect of stablecoins as a way to accelerate cross-border payments."We are exceptionally well-positioned to continue to be the leader in establishing bridges to connect digital currencies with local fiat currencies, given our expertise in global payments, blockchain, and compliance."
MoneyGram was the very first fund transfer operator to use blockchain technology in its foreign currency operations, and it has subsequently formed a number of creative collaborations that give consumers widespread access to digital currencies. MoneyGram continues to engage in digital currency efforts, and this newest connection with Stellar is the latest step in the company's quest to lead the growth of digital peer-to-peer payments.
"The launch of this cooperation demonstrates the power of digital currencies like USDC to provide rapid, safe, and seamless settlement in the digital economy," said Jeremy Allaire, Circle's co-founder, CEO, and Chairman. "We're at the forefront of technology development as a group, demonstrating how we can reconsider financial services to empower and proficiently serve users worldwide."
Circle and MoneyGram will use United Texas Bank as a settlement bank. "We are thrilled to play a vital position in completing the settlement process by working on this first-of-a-kind direct USDC to USD settlement inside a bank regulatory framework," said Scott N. Beck, Director of United Texas Bank.
In the fourth quarter of this year, the companies will launch a trial. The ledger-based stablecoin bridge across crypto and local currencies will be gradually rolled out in early 2022, with the goal of integrating MoneyGram's 150 million or more customers.