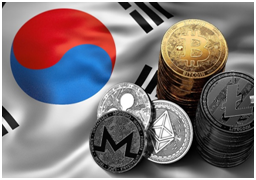 With over 60 cryptocurrency exchanges in South Korea will send notifications of a partial or complete trading ban by Friday midnight, one week until the new legislation takes effect.
The Financial Services Commission, South Korea's primary financial regulatory authority, said in April that all exchanges throughout the country should register with the Korea Financial Intelligence Unit, the FSC's anti-money laundering enforcement arm.
The deadline for exchanges to complete the registration procedure, which includes demonstrating agreements with an internet security agency and a bank to confirm they meet KYC criteria and have actual accounts, was set for September 24.
The Financial Intelligence Unit met for the first time on Friday to discuss the report presented by Dunamu Inc., the operator of Upbit, the country's largest crypto exchange. The report was accepted by the review committee, becoming Upbit the country's first licensed crypto exchange business.
Also Read: Yuan Pay Group Review
The FIU also stated on Friday that, in addition to Upbit, four other cryptocurrency exchanges had filed reports: Bithumb, Coinone, Korea Digital Exchange, and Korbit. KODA, a wallet operator, has also lodged a report.
Furthermore, certified crypto exchanges that would like to offer Korean won trading must work with banks to give users genuine verified accounts. Only Coinone, Korbit, Upbit, and Bithumb, the country's main exchanges, have secured banking agreements so far. Due to dangers such as laundering money, banks are hesitant to cooperate with smaller exchanges.
As per local media, 34 exchanges have yet to get ISMS certification, and as a result, they will be completely shut down on September 24.
ISMS has accredited 29 crypto exchanges, but one has successfully registered with the Financial Intelligence Unit (FIU), a unit of the Financial Services Commission (FSC), the country's leading financial regulator.
"Shall any or all services need to be halted," the Financial Services Commission warned earlier this week, "Exchanges should notify consumers of the planned deadline date and protocols to withdraw money at least seven days before the shutdown." It stated that this should be accomplished by September 17th.
If they successfully register with the FIU, 25 of the 29 crypto exchanges that have been ISMS-certified will be crypto-only exchanges. They must stop selling Korean won trading by September 24 and should have alerted their customers as required by banking regulators. Huobi Korea, Gopax, Hanbitco, and Gdac are four companies that have claimed they are still seeking to establish banking agreements before the deadline.
Several minor exchanges, such as ProBit, Cashierest, and Flybit, have already announced that they will stop trading in won and focus solely on digital coins until they can get bank relationships.
Another twenty-eight exchanges have registered with KFIU but have been unable to gain bank agreements. These will be allowed to operate in part, but will not be able to settle transactions in won, the country's currency.
Only the top four crypto exchanges will continue to operate normally, out of a total of 63. The remaining will either go out of business or limit their services.