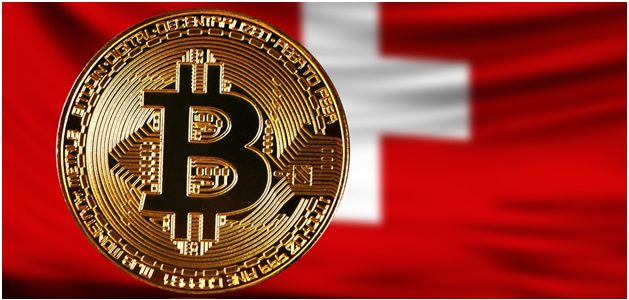 The SIX Swiss Exchange's Crypto Market Index 10 is used to monitor the progress of the top ten cryptocurrencies.
As domestic economic regulators give more legal permissions for crypto investment vehicles, cryptocurrency usage growing rapidly in Switzerland.
The Crypto Market Index Fund has been certified by the Swiss Financial Market Supervisory Body FINMA as the "1st crypto fund according to Swiss legislation," the authorities stated on Wednesday.
The fund is managed by investment managing company PvBPernet von BallmoosAG, and security provided by authorized custodian SEBA Bank AG. It was founded by Crypto Finance, a Swiss asset manager, and is managed by PvBPernet von Ballmoos AG, an investment administration organisation.
The Crypto Market Index Fund is only available to eligible customers and is classified as "other assets for alternative investing" with specific risks, according to FINMA.
Also Read: Bitcoin Capital Review- Legit or Scam
SEBA Bank AG has been recognised as an institutional-grade custodian service by FINMA, which has granted the firm a CISA licence in conjunction with the fund approval. The regulators authorised SIX Swiss Exchange's ambitions to assemble a decentralized ledger-based online market and securities market repository in early September.
According to Guido Buehler, CEO of SEBA Bank, the new licence would allow Swiss mutual funds to provide direct, liquid exposure to cryptocurrencies, which they were previously unable to do due to the strict restrictions put on fund managers to oversee custody solutions.
"Institutional investors, such as banks and other financial firms, are now ready to engage in cryptoassets," according to Buehler, a former top executive at UBS, the Swiss investment bank.
"They tend to invest through a fund bundle, which has stronger security and regulatory standard. Institutional investors are interested in crypto, but there has been no custody bank solution accessible until recently. We anticipate a considerable increase in demand once this gap is filled."
The Crypto Market Index Fund can only invest in prominent cryptocurrencies with a "adequately significant trading volume," according to the regulator. As per Crypto Finance, the fund will track the performance of the SIX Swiss Exchange's Crypto Market Index 10, a product.
"FINMA continuously implements current financial market rules in a digital way in order to stimulate real innovation," it added, assuring that emerging innovations are not used to circumvent existing limits.
"The goal of the Crypto Market Index 10 is to offer an investable benchmark for this asset class by reliably measuring the performance of the largest, liquid crypto assets and tokens," according to Crypto Finance.
Because cryptocurrencies pose particular challenges, FINMA stated the fund's approval was subject on the fund following specific requirements, such as investing primarily in well-established cryptocurrencies with sufficient trading frequency.
Investors would be required to invest only through established counterparties based in a Financial Action Task Force member country and subject to applicable Anti-Money Laundering legislation, according to FINMA.
SEBA's virtual wallet, which is already available to corporate and institutional clients outside of a fund bundle, supports 11cryptocurrencies: bitcoin, Ethereum, Stellar, Litecoin, Bitcoin Cash, USD Coin, Synthetix, Yearn Finance, Uniswap, Chainlink, and Aave.
Clients can store their cryptoassets in cold storage, which is a type of custody that entails exporting private keys to hardware devices that are not linked to the internet and so cannot be hacked.
Devices are kept in a vault with several biometric access controls and a radio-frequency shielded Faraday Cage.
Switzerland's banking sector is one of the world's largest, responsible for roughly 25% of worldwide cross-border asset management. It also has the highest percentage of millionaires of any country, with 15% of the adult population owning more than $1 million.