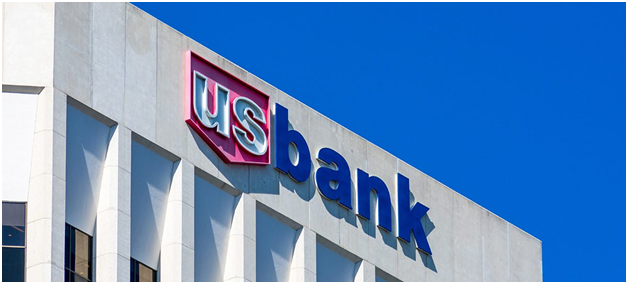 US Bank, the country's fifth-largest retail bank, is establishing its own cryptocurrency custody facility for fund managers, as financial services struggle to keep up with the quickly growing digital asset industry.
U.S. Bancorp is the parent corporation of U.S. Bank, the country's fifth-largest bank, with about 70,000 employees and $559 billion in assets as of June 30. Millions of clients are served domestically, nationally, and internationally by the Minneapolis-based corporation. As of June 30, U.S. Around the world, Bank Wealth Management & Investment Services had $8.6 trillion in total within custody and management, as well as $282 billion in assets under management.
Also Read Best Crypto Friendly Banks in US UK & Other Countries
U.S. Bank stated on Tuesday that its bitcoin custody services are now accessible to clients of its Global Fund Services division.
According to Gunjan Kedia, vice chair of the bank's wealth management and investment services division, the product will allow investment managers store private keys for bitcoin, bitcoin cash, and litecoin with the help of sub-custodian NYDIG. Support for other coins, including as ethereum, is expected to grow over time, according to Kedia.
The move is the latest indication that traditional financial institutions are beginning to recognise cryptocurrency as a viable asset class. Major institutions such as Bank of New York Mellon, State Street, and Northern Trust have all announced ambitions to store digital assets. Custody banks verify and preserve trillions of dollars in traditional assets for money managers.
In April, the bank declared the launch of three cryptocurrency programmes to suit "growing client needs." The first, which is now operational, was the custody service. The second was a stake in currency, a blockchain-based financial and regulatory technology developer for institutions. The third was that, pending regulatory clearances, U.S. Bank has been chosen to run NYDIG's ETF bitcoin fund this year.
U.S. Bank isn't the first large financial institution to reveal plans to custody cryptocurrency; Bank of New York Mellon, Northern Trust, and State Street have all stated plans to do so.
Kedia polled the firm's biggest clients to see if their interest in crypto assets was genuine after a key regulator released a document last year establishing that national banks may hold crypto assets. She discovered that there was widespread interest in cryptocurrency, not just among a few niche players, and that clients wanted the bank to move rapidly.
"While every cryptocurrency may not survive, and there may not be sufficient storage for hundreds of coins, there is something about the promise of this asset class that we heard across the board and the underlying technology that makes it smart for us to stand up support for it," she added.
She claimed that some of her investing clients already have bitcoin investments, while others are waiting for custodial services to start. According to Kedia, U.S. Bank is one of the first banks to offer a live custody solution.
Bitcoin's price has fluctuated wildly this year, reaching an all-time high of almost $64,000 in April before plummeting by half the following month. However, the original cryptocurrency has proven to be durable, having survived China's decision to ban the digital currency last month and regaining $50,000 early Tuesday.