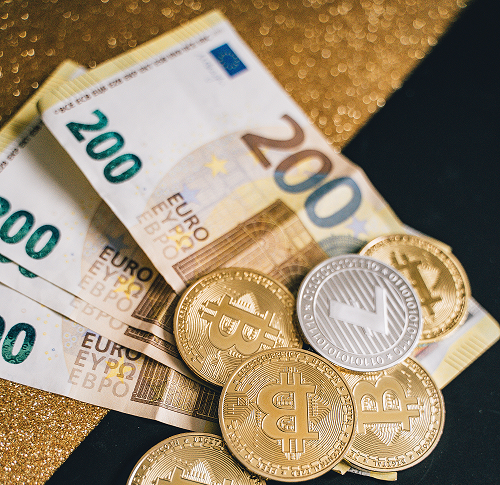 Many people in the UK have been adopting cryptocurrencies and DeFi as it has become a primary investment choice for them. The number of people accepting cryptocurrencies and DeFi is continuously increasing there and that increase in numbers of people caused the UK to become the leading crypto-economy country as it records over $1 trillion cryptocurrencies transactions in a very short period of time.
According to the report shared by Chainalysis, Europe has become the largest crypto economy. As per the stats shared by Chainalysis, central, Northern and Southern Europe recorded 25% of the cryptocurrency activity between July 2020 and June 2021. That means Europe is responsible for 1/4th population of the entire global cryptocurrency activity. With over $170 billion in transactions, the UK is the largest crypto economy in Europe. Not only cryptocurrencies, but Defi has also shown gush in trading volumes in these European regions, with about 49% volume and has now become a multi-billion industry. Analysts believe that this industry is yet to grow and would expand further.
Chainalysis said the majority of large institutional sized transfers went to Defi platforms over the past 12 months.
From the sources, institutional investors, large firms, banks and family offices all are responsible for making Europe the largest crypto economy as all of them invest in Cryptocurrencies in the UK. It has been also confirmed by the reports that transaction values of institutional investors rose from $1.4 billion in July 2020 to $46.3 billion in 2021. That means institutional investing is responsible for most of the crypto growth in the UK.
Chainalysis senior content marketing manager, Henry Updegrave, said: "The U.K.'s growth is driven mostly by growing institutional investment, based on the large-sized transfers driving most of its transaction volume."
As per the stats, the peak transaction in crypto happened in May 2021 when BTC was at its new ATH.
Europe by becoming the largest crypto economy in the world has defeated the US and China. Along with this India and Pakistan are also found to be the leading countries in terms of adopting cryptocurrencies. New auto trading robots have also been introduced in the market like Bitcoin Up and Bitcoin Equaliser that claims to help new investors earn good profits.
From all of this, it has been confirmed that the world is happily accepting cryptocurrencies. Even in some places, Bitcoin is being accepted as a payment method also. With this rapid growth of accepting cryptocurrencies, you never know when any other company could take over Europe. What are your opinions on shifting to cryptocurrencies?