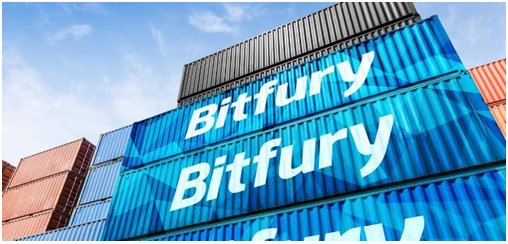 Bitfury, a Bitcoin manufacturer, is planning to go public in the next twelve months in what would be Europe's largest Cryptocurrency related debut according to the reports shared by Telegraph.
The report also said that Bitfury is seeking advice from Deloitte on whether it is ready to go public or not or how it can be ready. Deloitte is a New-York based consultancy company.
With headquarters in the Netherlands, Bitfury is one of the biggest private infrastructures in the blockchain arena and in its latest fundraising was valued at around $1 billion. It has been the largest full-service blockchain technology company.
Earlier this year in China, which is responsible for more than 50% of the global activity, Crypto mining was banned, which resulted in companies relocating themselves to other countries. According to the experts the company wants to escalate the Bitcoin hash rate more evenly worldwide. Also, to make it understandable that mining was heavily concentrated only in a few places.
Back in 2018, when Bitfury's last funding was held, the company raised $80 million from investors such as Mike Novogratz scoring a valuation of $1 billion. Now, as the company is again planning to go public, Amsterdam or London are the two possible market options for Bitfury.
If Bitfury decides to make itself a public offering, then it will not be the first one to do so. However, it will result in raising the valuation of the company to billions of dollars. Also, this will add more to the credibility of the dominating cryptocurrency, Bitcoin. Last month El Salvador's Bitcoin Law was officially made Bitcoin a legal tender, which enhanced the economic and geopolitical importance of Bitcoin, which already is at its peak. As a result of this law, many more companies are considering Bitcoin as an inflation hedge.
And, if it really goes public then it would be one of the largest listings of European-based cryptocurrency mining hardware companies to date as Europe is now the largest Cryptocurrency economy in the world as it records $1 trillion in cryptocurrencies transactions in a very short time.
In 2019, Canaan Mining went public in the U.S. markets which resulted in raising $90 million. Canaan Mining is an Asian crypto hardware manufacturer.
Earlier this year in 2021, Coinbase went public, giving its clients a golden opportunity to invest in the future of the cryptocurrency ecosystem without owning the cryptos first.