Blockchain developments in 2022 are anticipated to be dominated by crypto tokens connected to gaming and the metaverse. There are an increasing number of games built on blockchain as a result of the popularity of play-to-earn games like Axie Infinity and Decentraland. Battle Infinity is one of the newest play-to-earn games built on the blockchain and created by gamers for gamers. The platform has its own native coin which might be the best altcoin to invest in 2022.
In this article, we are going to explore Battle Infinity in-depth, its numerous services, and all you need to know about the IBAT token.
What is Battle Infinity?
Battle Infinity is a gaming platform that includes several play-to-earn battle games and is called 'The Battle Arena' in the metaverse universe. Gamers in the realm of Battle Infinity can not only play and battle, but they can also enjoy and experience the immersive Metaverse world, where they can engage, perform, observe, and explore the virtual world of Battle Arena all at the same time.
Battle Infinity integrates gaming with the metaverse and blockchain, providing a completely decentralized experience. The users and creators here gets direct ownership of their in-game items in an ecosystem. Battle Infinity provides its users secure and limitless immersive experience with complete transparency.
The biggest feature of Battle Infinity that sets it different from other play-to-earn platforms is that it offers a large choice of products that might draw anyone to this brand-new platform.
What aims does the project have?
The Battle Infinity universe is built with the community in mind, with the goal of bringing a new revolution to the traditional world of gaming by integrating gaming with the metaverse and blockchain, making it completely decentralized, giving users and creators true ownership, and providing a secure and limitless immersive experience.
Battle Infinity Platform​
Six distinct products comprise the Battle infinity platform, which is created in such a way as to create a seamless environment that is practical, effective, and simple to use.
–
1. Premier League
IBAT Premier League is the first decentralized blockchain-based NFT-based fantasy sports game in the world that is integrated with a metaverse and allows you to create your own strategic squad to compete against players around the globe and win money.
.
2. Battle Swap
On Battle Infinity, Battle Swap functions as a decentralized exchange and a bank. It makes it possible for new users to buy IBAT tokens immediately and to exchange their winnings for other currencies. The marketplace, game store, and arena are all integrated within it, which improves and streamlines the whole in-app experience on Battle Infinity.
.
3. Battle Market​
The tokenized version of anything that is downloadable in digital form from the internet, such as music, artwork, and so forth, is referred to as NFT. On the Battle Infinity platform's ERC721 smart contract, all the game's assets and characters are tokenized and made available to NFT users. Characters and assets are tokenized, giving them a distinctive quality and a value based on how rare they are.
.
4. Battle Games​
With this product, players can access a variety of NFT games to play and earn in this multiplayer gaming store. In the combat market, users can purchase and sell all of their virtual goods and characters, as well as their winning NFTs.
.
.
5. Battle Arena
In the battle arena, each player will have a distinct avatar that they may customize by purchasing new clothes or hair accessories from the battle market. For instance, if a player wants to add a hat or pair of sunglasses to their avatar or character, they can do so.
.
.
6. Battle Staking
Users can stake their holdings in the IBAT Battle Stake by depositing and locking them for a specified amount of time. In addition, Stakers will get bonus rewards for various things they do on the site.
.
.
Roadmap
IBAT Token – Best altcoin to invest in 2022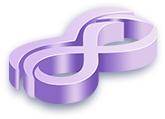 The IBAT token is the core component of all of Battle Infinity's features, which integrate both the game platform and the blockchain by removing any barriers between them, making the ecosystem more streamlined, efficient, and barrier-free.
It lends value to the worthless assets, objects, characters, and other elements of the traditional gaming platform.
IBAT Features
Below are the main features of the IBAT token which makes it the best altcoin to invest in 2022:
Auto-Staking: This is the auto-staking feature; all you have to do to stake tokens for a certain amount of time that will be published by us is lock and hold them. Depending on how long they hold the locked tokens, the user receives a return on their investment.
Auto-Liquidity: By automatically injecting liquidity into the liquidity pool, this feature will assist in bringing stability to the price of IBAT.
Auto-Tax: Every transaction will be subject to a tiny amount of tax known as "auto tax," which will be utilized for future ecosystem development, auto liquidity, and auto staking.
Anti-Bot: This feature stops bots from interfering with IBAT's price movement.
Anti-Dump: To keep the price level in place, the anti-dump feature will reduce the urge to "sell." This precaution is being taken to protect the capital of all holders.
Token use case
You can use IBAT Token in the following several ways:​
Access to the Battle Infinity Platform: This token grants users access to the Battle Infinity Platform. By participating in the games on Battle Infinity, players can earn IBAT tokens, which they can then use to purchase personalized characters, lands, and weapons.
Advertising: IBAT tokens, which users can either buy or earn by playing games on the Battle Infinity Platform, are the only currency that can be used to advertise on the platform's billboards.
Monetization: Users of the Battle Infinity platform can also make money by selling their land and billboards. On Battle Infinity, the landowners who have installed their game on their property can make money by allowing other users to advertise inside the game they have installed.
Staking: Anyone who wishes to participate in a game on Battle Infinity, whether it be a 1v1 match or another team game, must wager money into the battle pool in order to receive a pass to the match. A 10% fee will be deducted from the total stake amount from the battle pool, of which 5% will go toward the development of the foundation, 5% will go toward rewarding players and users globally, and 90% of the remaining staked amount will be given to the winner of the specific game in which they staked as the payment for an entry pass.
Global staking pool: 50% of any transaction costs are always contributed to the global staking pool after deduction. The community benefits from the global staking pool since it recognizes and rewards the most valuable and active players. The highest score, completion of all tasks, being the most valuable player and active user, participating in Airdrop Events, etc. are all criteria for rewarding winners on the platform.
Basis of the platform: IBAT aids in the growth of the platform's ecosystem. Additionally, it aids the foundation in operating more effectively and providing consumers with a better gaming experience.
Tokenomics​
Token Name: Battle Infinity
Ticker: IBAT
Blockchain: Binance smart chain
Token Standard: BEP 20
Contract: 0xd1c1f1e09ead8cbd2b6b9c15a8b676108a426854
Token type: Utility
Total Supply: 10,000,000,000 IBAT
Circulating Supply: Updating….
Token allocation
Backers
Team/ Founders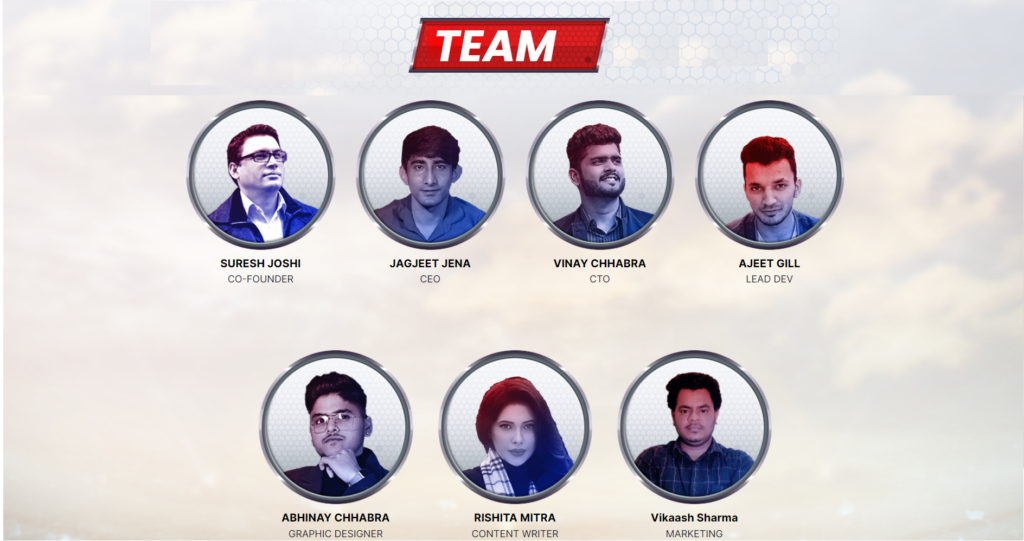 Partners
Conclusion
Battle Infinity is a unique blockchain gaming hub that has evolved well beyond a simple collection of P2E games. An integral aspect of the Battle Infinity ecology includes gaming, staking, and swapping. Because the six products are combined with blockchain technology, Battle Infinity is a revolutionary idea with enormous development potential.
We may conclude that IBAT might be among the best altcoin to invest in 2022 in light of all the strong features the platform is providing both now and in the future. The coin currently has a wide range of features and usefulness that will undoubtedly draw users and fuel the growth of the token in the future.