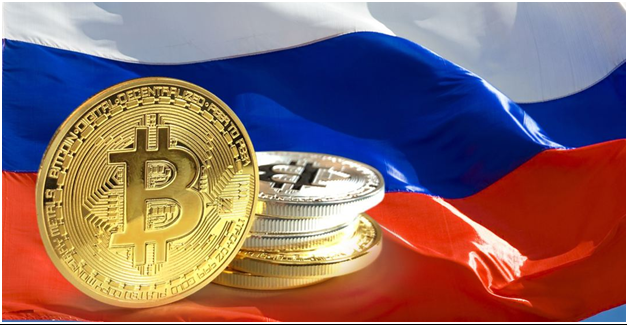 The Russian Central Bank is not willing to allow a bitcoin exchange-traded fund (ETF) to enter the market, according to Elvira Nabiullina, the regulator's chief. Her comments came following the launch of bitcoin ETFs in the United States, confirming the bank's strong stance on cryptocurrencies, which has recently been challenged again.
The Central Bank of Russia is not ready to allow the trading of ETFs based on bitcoin futures, according to Elvira Nabiullina, the CBR's chair, who was reported by the business news outlet RBC at a press conference this week. Nabiullina made the statement in answer to a question about whether Russia's monetary policy regulator will follow the Securities and Exchange Commission's lead and allow bitcoin ETFs to be listed in the country.
The Proshares Bitcoin Strategy ETF, the first of its kind, debuted on the New York Stock Exchange (NYSE) on Tuesday, October 19, with nearly $1 billion in total activity before trading closed. Shortly after, the SEC gave Vaneck permission to issue its own bitcoin futures ETF, and Valkyrie's Bitcoin Strategy exchange-traded fund was launched on Nasdaq on Friday.
Nabiullina's statement is consistent with CBR's long-held stance on decentralized digital currencies and crypto-based investment offerings, which is cautious. The bank warned Russian stock exchanges in July to avoid trading financial instruments linked to cryptocurrency assets and prices. The authority warned that their inclusion "increases the danger of losses for persons who do not have sufficient experience and understanding."
Investment managers will not include bitcoin assets in mutual funds, according to the regulator's advice. Brokers and trustees should not provide "pseudo-derivatives with those underlying assets to unqualified investors," according to the CBR. According to later reports, Russian lawmakers are evaluating setting legal restrictions on the amount of money private individuals can invest in cryptocurrency.
Also Read: Top 10 Most Promising Cryptocurrency in 2021
The law on "Digital Financial Assets," which took effect in January, governs cryptocurrencies in part, but officials have stated that more legislation is needed to achieve thorough regulation of the Russian crypto market. The CBR has resisted legalizing the circulation of bitcoin and other cryptocurrencies, seeing them as illegal money substitutes.
Deripaska desires Bitcoin to be accepted by Russia's national bank.
Oleg Deripaska, a Russian billionaire, has called the Bank of Russia "infantile" for neglecting the expanding cryptocurrency sector.
Deripaska stated on Telegram that cryptocurrencies like Bitcoin have a huge ability to contribute Russia avoid US sanctions while also weakening the US dollar, saying that "the US had long ago realized that uncontrolled digital payments are capable of not only nullifying the effectiveness of the overall framework of economic sanctions but also bringing down the dollar as a whole."
When the Us Federal Bureau of Investigation investigated his houses in Washington and New York this week, Deripaska decided to enter other opponents, including Russian State Duma member Fedot Tumusov, who recently suggested the bank was short-sighted on crypto.
In July Deripaska said remarking El Salvador that even El Salvador recognizes the necessity to legalize bitcoin. Deripaska also said that the Bank of Russia should have introduced the digital currency 2 years ago, saying that the mission was more essential than Yuri Gagarin's 1961 space journey.