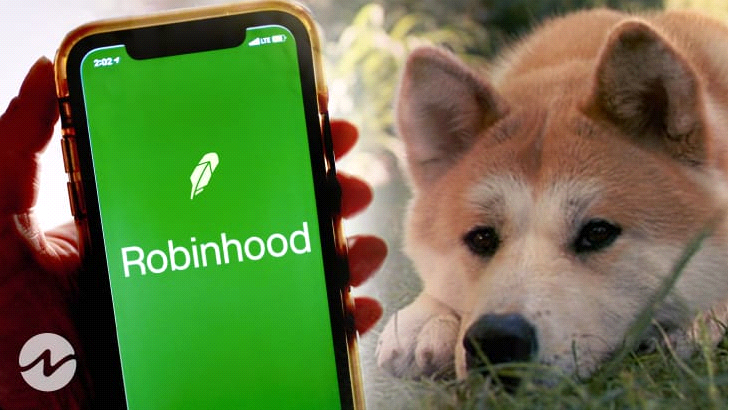 A popular commission-free trading site, Robinhood will wait for regulatory clarity before listing other cryptocurrencies including Shiba Inu, a meme-based cryptocurrency as requested by a lot of users.
During the wall street journal's virtual CFO Network Summit, Jason Warnick, Chief Financial officer of Robinhood said that before adding new related tokens the company needs to be more guided by the policymakers. When asked Shiba Inu community requesting for the listing of Shiba Inu.
Read Also: SHIBA Inu Coin(SHIB) – Everything You Want to Know
As stated by Warnick,
"We are a highly regulated company in a highly regulated industry, and we think it's important that we get a bit more clarity from regulators."
555,000 signatures have been stored by the Shiba Inu community on an appeal "Kindly request of Robinhood to list Shiba Inu coin." By mid-October, the appeal had around 240,000 signatures.
As per the discussion, Dogecoin, a meme-based cryptocurrency has been a huge success from the trading site. And due to the enlisting of Dogecoin to the platform, the income rose this year because of the Doge trading craze, basically, these all things are very beneficial to the company.
Presently, Users may hold, sell, and buy bitcoin, bitcoin cash, ethereum, dogecoin, ethereum classic, and Bitcoin SV via Robinhood. In the last year, it started a Bitcoin gift program, and 1.6 million, customers are on the waiting list as per the cryptocurrency wallet feature.
As per the Shiba guesswork, Robinhood was about to list it in February, and in turn, the prices of Shiba Inu have risen. Since stated by CFO that the corporation is based on conformity, the remarks of Warnick appear to remove those allegations.
As stated by Warnick, the company has no intentions to obtain cryptocurrency for its corporate treasury as "there aren't compelling reasons for our business to put any meaningful amount of our corporate cash in cryptocurrencies."
Chief Operating Officer of Robinhood, Christine Brown commended the SHIB community for speaking about its desires last year instead of elaborating whether the business will allow to market Shiba coin.