Dogecoin, Shiba Inu, Doggy, Safe moon & other meme crypto token are facing losses linearly from the last three months. This loss arise many doubts for analytics, One of the most common questions for everyone is, Are these days are common for meme boards, or now they are going to play dead?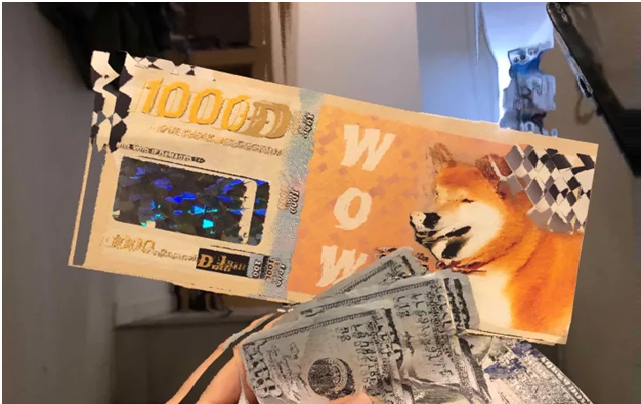 One of the best meme crypto tokens based on the theme of Shiba Inu Dogecoin is also shaken up by the retail investors. This shuffle shows that the retail investors are taking their money back from the market and daily market fluctuation with this height is making new entrants of the crypto ecosystem very nervous. Read our review on Top 10 Most Promising Cryptocurrency in 2021
Dogecoin, a meme crypto token earned a massive gain this year. Tesla CEO, Elon Musk promoted the meme token dogecoin, From January to April this year, dogecoin was recorded with its highest price ever in history in these four months. Only in April did meme token Dogecoin face the rise of approx 550% at FTX crypto token exchange in Hong Kong.
By seeing the rise of dogecoin many new meme crypto tokens were launched in the market to compete with the same phenomena, In this trend, Shiba Inu also takes the initiative as the doge imitator. The growth of Dogecoin, the interest of Elon Musk towards meme tokens, and the launch of many new meme tokens create a new trend in meme society and increase the interest of retail traders and investors in meme cryptocurrency. Previously trading mania of game stop pump up this trend and fueled up the price of meme tokens.
Several claims show that the market of meme crypto tokens is being so over-saturated because of market rumors and so many useless meme coins.
There are many dog-themed meme crypto tokens such as dogelon mars (ELON) and doggy (DOGGY), This shows that the market is not just limited to the potential dogecoins. There is also a token that enriches the non-fungible assets in the market for the industry of adult entertainment known as Cumrocket (CUMMIES). There is also a token which is known as Lost Coin (LOWB), this token represents the self-criticism culture of china.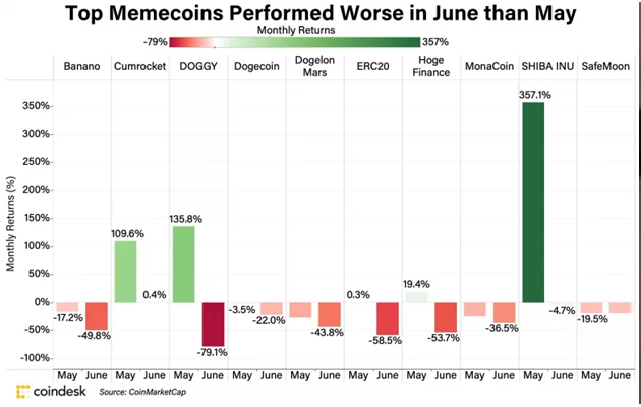 After a long time, Doge's market price is low by 36% in mid of July, Several reports claim that once again the primary head of all meme crypto tokens will probably end its monthly trading by loss.
An oversaturated meme market
A report by Lunde mentions that the once top hot market of the crypto ecosystem has suffered from the unfavorable loss because of the lack of new retail entrants, and the traders and investors who sell their holdings in mid-may.
In the Asian market, the crypto ecosystem was dominated and controlled by the retail traders and investors who keep holdings, But china's recent crackdown for bitcoin mining and other cryptographic assets impact meme crypto tokens. Rachel Lin, CEO of Syn Futures, A decentralized derivate exchange says that it is difficult to make a new investment for retail traders because of the rumors related to the regulations of the centralized stock exchange and china's crackdown on bitcoin mining. He further added that the number of meme traders in Asia is high and the traders are also miners in this Asian continent, These rumors and crackdown increased retail trader's concern for recovering through previous losses.