Payment giant Company PayPal has announced to expand its cryptocurrency services by launching a new wallet Super App. The new expansion of the payment giant company includes the launch of a new wallet "super app", an open banking system, expansion in the United Kingdom, and third-party wallet transfers. PayPal's CEO said, "We are still very happy with the momentum we are seeing in cryptocurrencies and are adding features incrementally."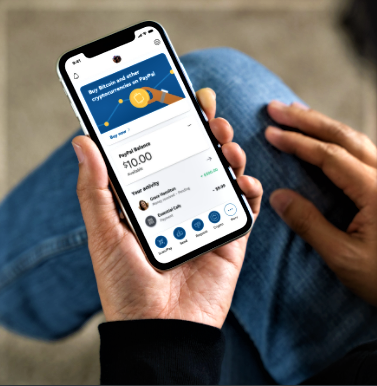 PayPal Reveals Crypto Plans, 'Super App' Details
Paypal CEO Dan Schulman spoke about the company's cryptocurrency plans and progress on the next "super-app" during the payments giant's Q2 conference call on Wednesday. CEO further added that we are thrilled to announce that the first version of our new launch Super Consumer Wallet app is fully coded and we are now slowly starting to improve.
Also Read: Our Review on Top 10 Most Promising Cryptocurrency in 2021
New features include savings on high returns, early access to automatic deposits, new and improved bill payment capabilities, off-P2P messaging capabilities to communicate with family and friends, additional encryption capabilities, and personalized offers.
Schulman stated that "the advanced artificial intelligence and machine learning is used in the new app to increase the security and safety of the customer data."
In the Q&A portion of the currency, Barclays Investment Bank analyst Ramsey El-Assal asked the CEO's latest views on cryptocurrencies and blockchain, as well as PayPal's plans to look at the ecosystem from a consumer product perspective.
Schulman responded, "We are still very happy with the momentum we see in cryptocurrencies and are adding incremental features." The executive also noted that PayPal recently raised its weekly cryptocurrency purchase limit to $100,000, up to an annual limit. fully risen.
The CEO further added that
"We are working on an open banking integration that will fully integrate with ACH and improve our ability to pay faster. We hope to launch and operate in the UK next month as well. Currently, our team is improving the transfers to 3rd party wallets and creating a very lenient process for taxation. So we are looking for ways to incorporate this into both crypto trading and buying on our platform,"