The Bored Ape Yacht Club is a 10,000-strong collection of Bored Ape NFTs. On the Ethereum blockchain, NFTs are one-of-a-kind digital valuables. Since these virtual images are non-fungible tokens, owners are assured of owning a one-of-a-kind picture.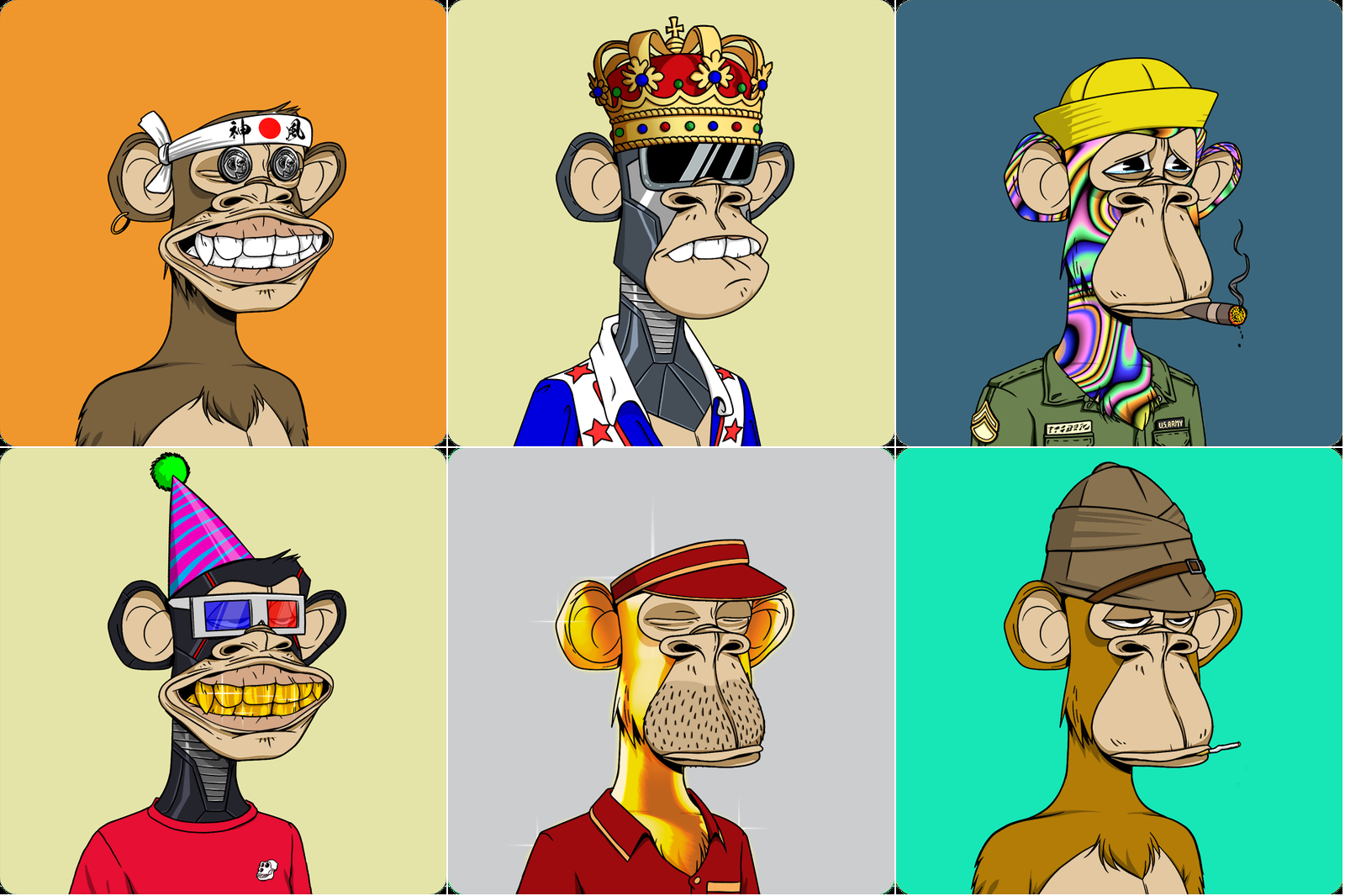 Emperor Tomato Ketchup, Gordon Goner, Gargamel, and Nosass are the BAYCs' founders. Some of them were not newcomers to the NFT sector, having dealt with cryptocurrency trading in 2017. The makers had realized that NFTs and art, in general, were poised to undergo a major transformation. So they decided to create the iconic Bored Ape by combining a popular ape meme that has been circulating on the internet. They were bored because they were with the same friends at the same pub. The founders, on the other hand, did not want something ordinary; they desired a unique position in the blockchain industry. As a consequence, they established the club, which offers all of its members exclusivity.
The creators put aside the initial monies, drafted agreements, and created artwork that would be offered afterwards. On April 29, 2021, the Bored Ape Yacht Club was formally launched, with a price tag of 0.8 ETH per Ape. No one has ever considered this new animalistic art before. However, the owners make a major statement just two days later: "All Bored Ape were sold out."
This highlights how, without a clear approach, misdirected trends and art on the internet can be popular owing to the audience.
Read also: NFT Loan Platform Arcade Has Raised $15 Million In A Series A Fundraising Round
What makes Bored Ape Yacht Club valuable?
The price of Bored Ape Yacht Club progressively increased from April to July before rocketing skyward in August, as shown in the price chart below (the price on the Y-axis is in ether).
What tends to make BAYC or each and every other NFT collection valuable is tough to determine. In summary, it's a combination of three elements:
1. Participation of celebrities
When celebrities bought a new NFT, it makes people want one too.. Eminem is a recent example. Eminem purchased a BAYC on January 4 for $450,000 and is using it as his Twitter profile photo. He has 22 million followers.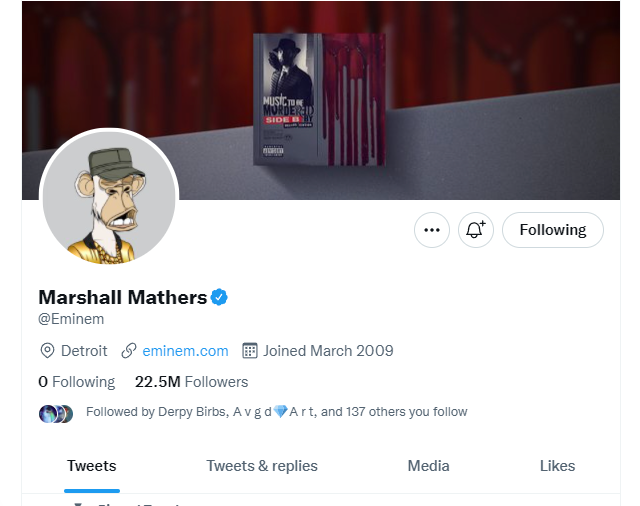 This has resulted in a rush of buzz and sales, as evidenced by the sales volume and price increase shown on the right of the above figure.
2. Utilities for members
The majority of NFT developments claim to provide some type of usefulness, whether it's accessibility to play-to-earn games or the ability to stake an NFT in return for a crypto.
To keep members active, the Bored Ape Yacht Club has accomplished several things:
Bored Ape Kennel Club Collection
Mutant Ape Yacht Club
Bored Ape Yacht Club Bathroom
3. Community Strength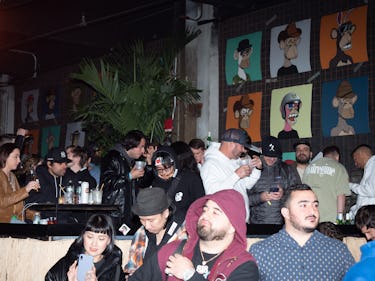 The community that has developed up around a collection is possibly the most important component. The Bored Ape Yacht Club has attended events in New York and California, as well as Hong Kong and the United Kingdom. Owners were treated to a carnival weekend in New York a few months earlier, packed with a real yacht celebration and a show by Aziz Ansari, Chris Rock, and the Strokes.
Bored Ape Kennel Club
Yuga Labs designed and released the Bored Ape Kennel Club (BAKC) in June 2021, a collection of 10,000 distinct NFT canines. It was a one-time-only, limited period offer, which ended on June 25th. Club members were given one Club Dog NFT for every Bored Ape they owned during that one week. The features of every dog are generated from a collection of 170 unique features of different rarity.
Initially, the animals remained free, and purchasers only had to spend for gas to get them. The catch is that each purchase of the BAKC collection on the secondary market will be subjected to a 2.5 percent royalty charge. The funds are then donated to no-kill animal sanctuaries.
Since its introduction, the Bored Apes Kennel Yacht has generated $109 million in trade volume.
Mutant Ape Yacht Club
After the performance of BATC and BAKC, Yuga Labs launched 10,000 NFTs with "mutant serums" in August 2021. The mutant serum is divided into three categories: M1, M2, and M3 (Mega Mutant), each of which causes a different form of mutation. The tier represents the value of the rarity level, which ranges from 1 (common) to 3 (unique).
The serums were distributed at random to wallets that had the BAYC. The holder of Bored Ape can then combine the serum with a Bored Ape to create a new mutant-themed NFT of Bored Ape.
The M1 and M2 mutant serums produce a mutant Ape that has some characteristics in common with the original; however, the M3 serum can produce a completely unique mutant Ape that is unrelated to the original and may be more rarer. Only one BAYC NFT can be altered at a time.
The MAYC is a collection of 20,000 Mutant Ape artworks, 10,000 of which were made by modifying 10,000 ordinary Bored Apes and the rest were sold at market.
Since its introduction, the Mutant Ape Yacht Club has generated $196 million in trade volume.
Bored Ape Yacht Club Bathroom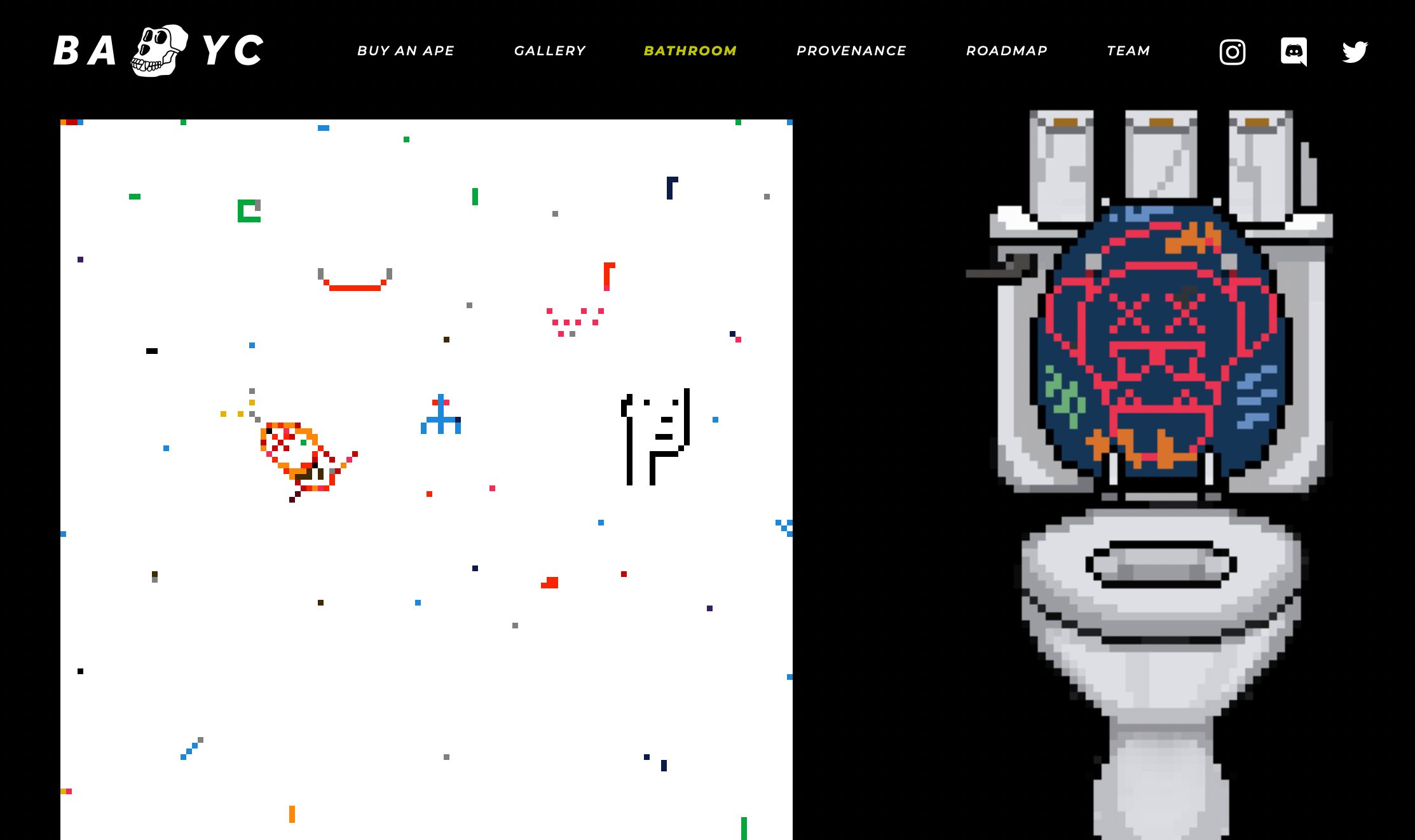 Additional membership advantage is the Bathroom, where Ape owners can paint one pixel on a digital bathroom wallet every 15 minutes. Apart from a community drawing board, the Bathroom has nothing more to offer. It does, however, help maintain users engaged in the project and its environment, just like the other membership advantages.
What makes Bored Apes Yacht Club different?
You might be asking how it's feasible to make that many NFTs with only four team members. When we combine Bored Apes, Mutant Apes, and Kennel Club, there are 40,000 unique artworks. If you choose a lot of features, the number of viable combinations increases exponentially, as if randomly created.
Each NFT of the Bored Apes Yacht Club has seven key characteristics:
Background color
Clothes style
Earring
Eyes
Fur
Hat
Mouth
Rarity is the keyword of the game in the world of speculative artwork, so the combo that leads in the rarest characteristics tends to attract the biggest values.
The NFTs are in strong demand if all of the seven characteristics has a rarity score that falls between these ranges. Thankfully, rarity.tools allow you to check the rarity count combination. Bored Ape Yacht Club #7495, with a rarity score of 364.42, is now the rarest ranking.
What's next?
The Bored Ape Yacht Club is gradually moving away from NFTs and toward being an "off-chain" organization, one that lives outside of the blockchain. Yuga Labs, the creators of BAYC, stated on December 21 that they are collaborating with developer Animoca on a play-to-earn game that will be released in 2022. BAYC purchasers are anticipated to gain.
The Bored Apes have even begun to make inroads into the realm of fashion. Adidas' initial NFT project, Into The Metaverse, was released in collaboration with a number of NFT organizations, which include Bored Ape Yacht Club. Adidas also bought an NFT from the Bored Ape Yacht Club, which is now proven on the firm's Twitter account.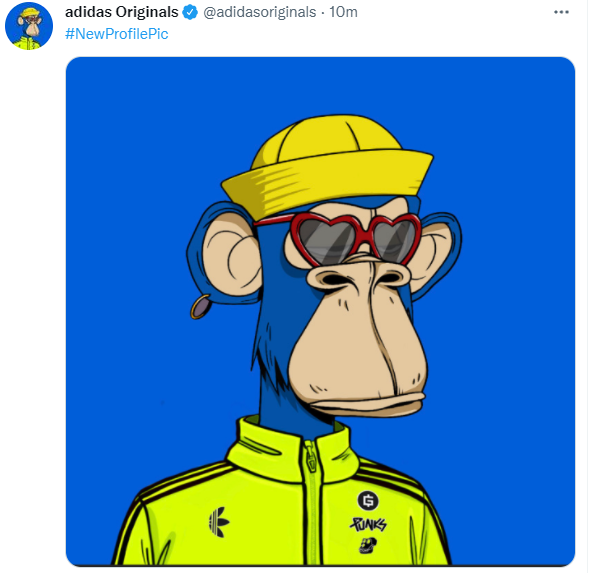 You may believe NFTs are ridiculous and bad for the surroundings but the Bored Apes aren't going anywhere anytime soon.
Can I join the Yacht Club?
Regrettably, the Apes are all sold out, so finding an actual one to purchase on OpenSea or at auction is unfeasible. For those who are still fascinated, the sole option is to purchase an Ape on the secondary market. Someone will always be ready to resell it but at exorbitant costs.
Conclusion
Although the Bored Ape Yacht Club collection has only been available since the second quarter of 2021, it has received a lot of positive feedback and attention from NFT fans. In less than a year, the collection has surpassed CryptoPunk as the second most popular NFT. The designers of Bored Apes still have a lot of intriguing ideas and upgrades in the works. Keep an eye on this wonderful collection to see what the NFT world has in store for you.