19 people have been arrested in Hong Kong in connection with crypto scams that mislead 170 people in Hong Kong, China, Taiwan, and the UK, police said.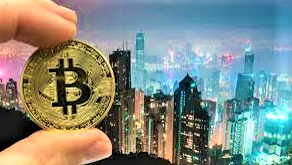 Hong Kong police crackdown on crypto scams
On Friday Hong Kong police have cracked down on a scam and in connection to this police arrested 19 people. The scam defrauded about 170 victims out of about HK$11 million ($1.4 million). The victims were abroad, including in Hong Kong, Taiwan, mainland China, and the UK.
Read: Bitcoin UP Review
This week, 11 men and 8 women, ages 18-31, were arrested on charges of conspiracy to commit fraud. These included the masterminds of the scam, technologists, managers, and promoters. The publication noted that some of them were members of the Triad and 10 were key members of the union.
Police said the scammers had rented space in a commercial building in Hong Kong. They also hired teenagers to encourage fraud by showing cash, yachts, and sports cars on social media to lure other victims.
Scammers instructed their victims to transfer money and cryptocurrencies to their bank accounts and crypto wallets by visiting scam websites or downloading fake cryptocurrency apps. They claim that the funds will be used for investment.
Criminal Police Commissioner Tam Wai-shun said
"Scammers used fake apps and some sort of fake website to mislead people."
Police have recovered the data of the victim accounts from the seized fake apps and websites, false information is provided on these sites. Victims learned that they had been scammed when they were unable to withdraw their money. However, the scammers have already left with the customer's money and cryptocurrencies. One of the victims suffered losses of up to HK$760,000, the largest in a single incident, authorities said.
During a two-day investigation earlier this week, the police seized nine computers, 128 smartphones, HK$1.4 million in cash, about HK$50,000 in cryptocurrency, and a sports car in connection with the case.