A crazy crypto token Axie Infinity with a market cap of over $2.5 billion is attracting millennials. This crazy crypto has risen seventy-five times so far in 2021.
It has been reported that Axie Infinity is attracting more than 300 000 users to its ecosystem.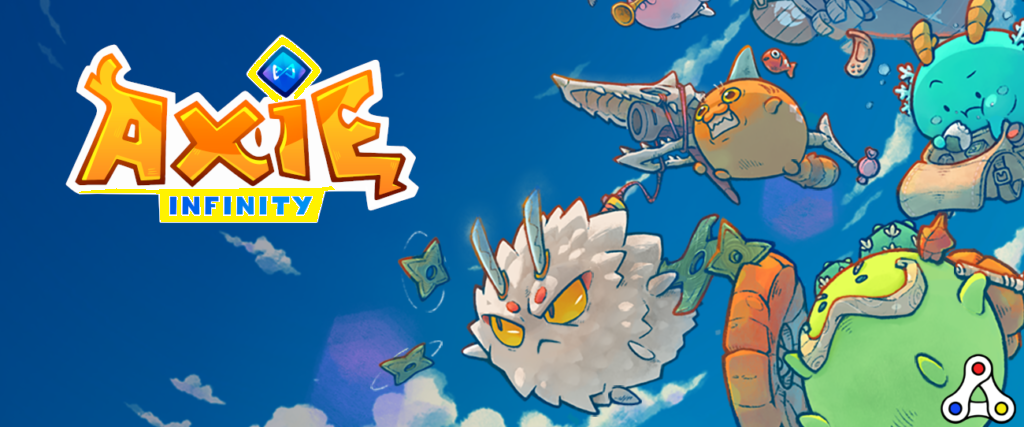 One of the most important things in the cryptocurrency ecosystem is its massive ecosystem of decentralization applications. These applications have the potential to replace their Centralized counterparts in the fields of the finance industry, social media, and gaming.
Founded by Trung Nguyen, Alexander Larson, and Jeddrey Zulen in early 2018, Axie Infinity, the gaming token is making people go crazy. This gaming token was launched in 2020 and Since its launch, it has gained over 25,000 percent. It took only nine little months for this gaming token to reach this high level.
It is a non-fungible gaming token that is inspired by Pokemon and Tamagotchi. This game consists of millions of adorable virtual creatures called axes, which you can either breed or battle. Similar to Pokemon, this gaming crypto also has nine categories and each category has its own advantage.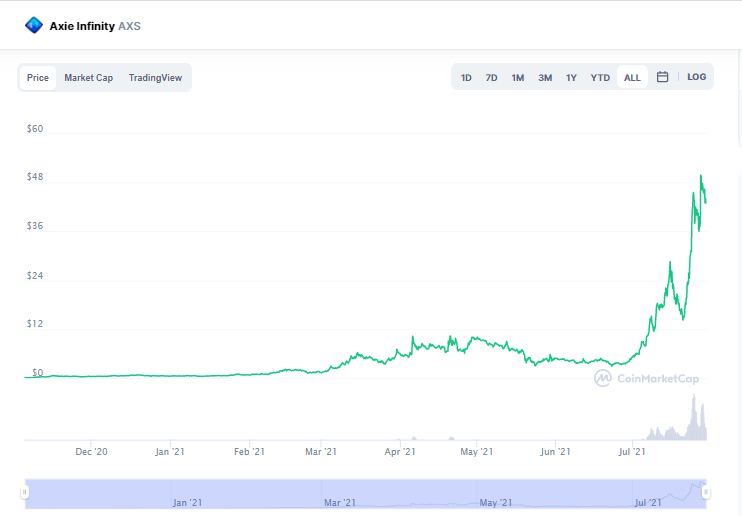 The CEO and co-founder of Giottus Cryptocurrency Exchange, Vikram Shubhuraj quoted " For the gaming community though, AXS represents much more than just a cryptocurrency, and hence, it remains valuable in that ecosystem. The real challenge that AXS will face would be in scaling the daily users to manifold"
Built on the Ethereum blockchain, Axie Infinity is created to woo gamers. There are several ways in the game to earn Axie infinity shred token and other tokens. To start earning on this game, every user is required to buy Axie and the virtual pets. Users can buy these through digital Cryptocurrency. The earning potential of this game is so high and that's the reason behind the massive popularity the game is gaining. 
This innovative game has also been appreciated by the COO of WazirX, Siddharth Menon. He believes that the gaming sector is one of the biggest markets. He has appreciated Cryptocurrency for the work it has done in this space.
To his statement, he further added "Gamers spend endless money in buying assets, but are not able to resale or carry that asset to other games. Crypto games are a true value add to games".
From all this, we can confirm that the coming future is all about crypto-related games, and Axie infinity is one of the best designed and innovative projects in cryptocurrency.