While most cryptocurrency exchanges make it easy to buy and sell digital assets, they provide nothing for traders who want to dive deeper and make more money with specialized tools. There isn't much that sets most exchanges apart other than branding and recurring volumes. This creates an unexplored market need that Cryptonovae 's next-gen trading platform is finally filling.
Due to its unique place in the industry, Cryptonovae attracts not only professional traders, but also beginners looking for a simple all-in-one alternative. It's time to cut to the chase and introduce a one-of-a-kind trading ecosystem that actively paves the way for innovation in the cryptocurrency trading market.
What is Cryptonova?
Cryptonovae is an all-in-one trading ecosystem that allows users to manage digital assets across different markets. Advanced charting tools and trade management provide traders of all skill levels with a comprehensive, intuitive, smooth and easy-to-use trading interface. Cryptonovae offers a complete and state-of-the-art trading experience with its integrated marketplace for automated trading systems, signals and trading tools. YAE, the ecosystem's own utility cryptocurrency, is a key component, allowing people to engage with it through its core native payment function.
Cryptonovae is aimed at traders who want an all-in-one trading platform with configurable trading tools and market shaping features. After all, jumping from exchange to exchange in search of desirable trading pairs, low fees, and useful tools is no longer enough.
Read also: What is Helium Token (HNT)? – The Ultimate Guide
What is the purpose of Cryptonovae?
Since its inception, its goal has been to create an ecosystem that wishes to reward and motivate the dedication of its community through its features, rather than simply producing a fancy trading tool or changing the standards of crypto trading.
Cryptonovae is an industry standard trading platform with the following objectives:
It can offer excellent market access conditions thanks to its low latency technology. Because time is running out, deploy your personalized display and your exchanges as quickly as possible.
Meet the requirements of any trader, from the novice to the seasoned experienced. Create as many trading methods as you want for your own trading strategies.
Establish a safe and reliable trading platform for institutional and retail traders. Rather than being sent to a server, customers' API keys are kept on their PCs.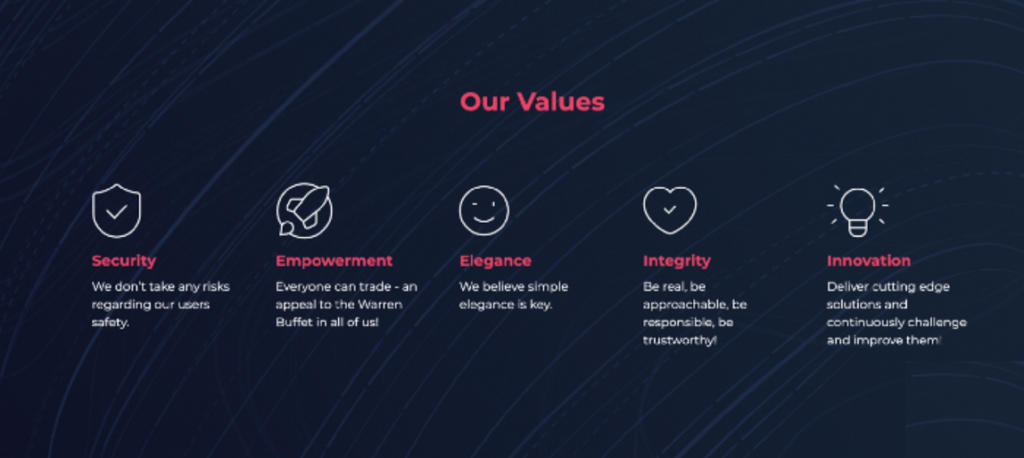 Features
The solution comes with a comprehensive set of native features aimed at improving and optimizing the trader's experience.
Chart Monitoring: Users have the ability to open as many charts as they wish for any trade associated with their account.
Native Trade-Management function: a powerful tool to calculate numerous take-profits and stop-losses.
Coding: Users can design and incorporate their own trading bots and indicators by coding signals and techniques.
Balance Check: Instant access to all your linked exchange balances.
Integration with automated trading: the platform has the ability to conduct and execute algorithmic trading.
Multi-screen function: Users can detach and organize their charts and other windowed operations on various screens using the multi-screen function.
Customizable timeframes from tick: The platform provides a number of predefined timeframes, but users can view their charts in any timeframe they want.
Multiple Timeframe Display: Users can easily display multiple timeframes on a single screen to build a comparison arrangement based on different timeframes for the same trading pair.
Take-profit and Stop-loss features: By allowing users to drag and drop SL and TP functions directly into the charts, the platform provides a consistent experience across all trades.
Trade Analytics: Clients can use the platform's extensive analytics feature to choose a time range and analyze their profit and loss data.
Technical aspects of the Cryptonovae platform
Cryptonovae software is a multi-threaded trading platform that allows users to connect to any cryptocurrency exchange network with a user API. Users will be able to trade on all their favorite exchanges with a unified interface thanks to Cryptonovae. It acts as a unifying platform, allowing users to trade on a variety of exchanges without having to worry about the specifics of the exchange. Users will enjoy the convenience of trading on Cryptonovae through its unified trading system, while also having access to more advanced trading activities.
Tech stack
Cryptonovae is currently under development with the dot Net Framework (C#), which is currently only accessible on Windows. Since the majority of financial players have historically given APIs for the Internet, the. Net Framework was selected as the best method to unify access to multiple exchanges. Since the bulk of cryptocurrency exchange APIs are accessible, they can easily be merged into one. The Cryptonovae Net Framework environment will be transferred on each release. Net Core framework, which will eventually be available on Mac and Linux.
Explore the graphics engine
TradingView and MetaTrader 4 have shown remarkable promise, although they have some drawbacks. For starters, installing MT4 is time-consuming and unpleasant. Given these considerations, Cryptonovae opted to launch a new mapping engine, effectively removing and improving anything deemed troublesome in previous offerings. The software's robust charting engine supports numerous screens and time-frames, as well as extensive customization. Modular features are easily and intuitively used, resulting in optimal trading setups for ecosystem members.
YAE token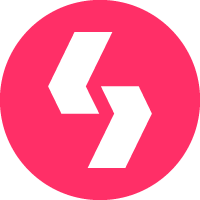 Cryptonovae aims to build a tight-knit community of retail and institutional traders. This is made possible by $YAE, the company's own ERC-20 utility part. Although $ YAE is not yet traded on the open market, its strategic importance within the Cryptonovae ecosystem will soon have everyone vying for a piece of the limited pie.
YAE cryptocurrency can be used to pay for advanced features of Cryptonovae, which will be accessible for purchase with the token. The market will also require $YAE to buy and sell trading tools such as robots and custom indicators. Finally, $YAE generates revenue for token holders who participate in the platform's staking mechanism, contests, and loyalty programs. Regular burns and token buybacks will be removed as a deflationary measure, generating a bullish mood in the token going forward.
Token use cases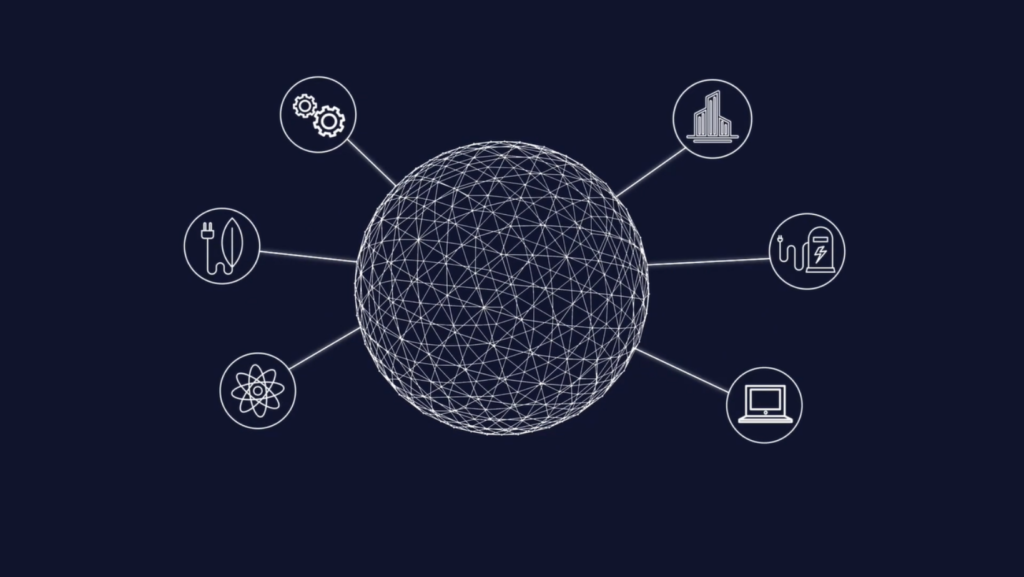 Through its primary purpose as a payment method, $YAE allows users to participate in the ecosystem, which includes apps and a marketplace. YAE also has a variety of other applications and offers additional incentives for using ecosystem services.
Payments: $YAE is a payment option for users of the trading platform and the market.
Referral bonus : Cryptonovae offers a referral bonus through an affiliate program, rewarding each referrer with a $YAE commission and providing membership savings to each referrer.
Competition: Regularly. Prizes will be awarded occasionally in YAE cryptocurrencies to honor users who are active on the site and to help and build relationships with the community.
Token buybacks: One-third of Cryptonovae free tier revenue will be reinvested in the market to buy back $YAE tokens. The tokens will then be used in various ways to revitalize and energize the ecosystem and the community.
Loyalty program: at regular times, Cryptonovae will distribute $YAE to its affiliate merchants. Depending on their trading volume and stake level, one-third of the redeemed tokens will be awarded to associated users of the platform.
Staking: $YAE token holders will be able to stake their coins. Stakers will earn leaderboards and associated rewards based on the number of tokens wagered, including free subscriptions, free indicators, and a boost as part of the loyalty program.
Conclusion
In summary, Cryptonovae is a secure all-in-one trading environment that allows users to manage digital assets on a variety of exchanges, both centralized and decentralized. It offers a sophisticated trading experience by incorporating advanced features into an easy-to-use interface, making it suitable for traders of all skill levels.
Users can tap into the collective trading knowledge of the ecosystem and leverage third-party vendors for automated trading methods, signals, and trading tools that are fully integrated with Cryptonovae. The YAE token is an important part of the ecosystem as it allows users to avoid transaction fees and earn rewards.