PayPal holds an immense brand authority when it comes to online payments. This is one of the reasons PayPal chargebacks has become a great dilemma for online sellers and buyers.
With the rise of online transactions during COVID-19, the need for a reliable online transaction service also became a necessity. All during which bitcoin made a huge comeback having quadrupled in value during 2020. Even in 2021, it began strong by breaking through the 30,000$ mark for the first time.
Websites that deal in bitcoins like LocalBitcoins and Coinbase saw an all-time high of user base trading the crypto-currency. If you are also looking for trusted bitcoin dealers then check out here.
During this wave of bitcoin craze, not every buyer got their end of the deal. By using a customer protective service like PayPal's chargeback as their tool of infamy, a scam took the bitcoin traders by storm. But before we jump into details, let's first discuss what exactly this chargeback feature is.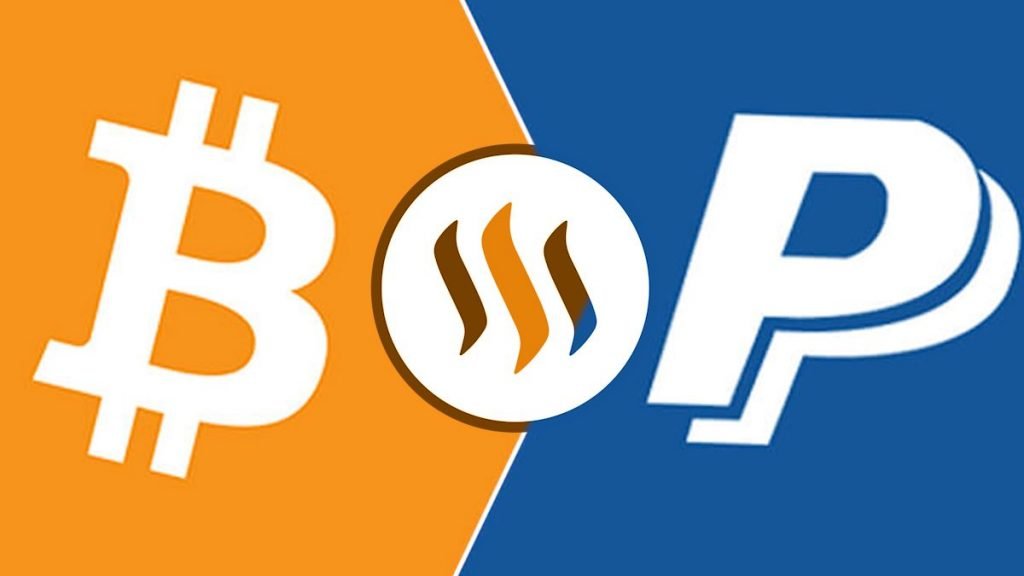 What is a Chargeback?
A chargeback is known as a 'reversal' which occurs when buyers ask a credit card company to reverse a cleared transaction. The final decision ultimately relies on the credit card company.
The following conditions that must be met before a user is eligible for a chargeback:
The buyer failed to receive the product he paid for.

The buyer received a faulty/damaged item.

The payment was not authorized by the cardholder themselves.

The buyer gets charged for more than one transaction without unintentionally.
How PayPal's Chargeback Works
When a buyer requests a chargeback, the service immediately contacts the buyer's credit card company. Then further investigation is carried out and the final decision rests on the credit card company itself. 
The following are the basic steps involved in a chargeback process:
A buyer generates a request for a chargeback from their credit card issuer. A phone call or an email with complete proof of transaction is sufficient.

The credit card company then notifies the merchant bank and withdraws the funds from their account.

PayPal then holds those funds in their custody and deems them untouchable until the final decision is made.

Then both buyer and seller are required to submit all information that can help resolve the chargeback.
The Pro of Using Chargeback While Trading Bitcoins
PayPal's Chargeback feature is a great way to assure buyers that in any case of a fraudulent transaction, the online payment company will have their back. Here are some of the advantages to the service while using to trade bitcoins.
Trading bitcoins from LocalBitcoins is one of the safest ways to buy and sell bitcoins. But not every seller is genuine and there are bound to be black sheep among the herd. But with PayPal's chargeback, buyers can rest easy.
In case of a fraud where the seller did not meet his end of the deal and bailed on you, you can file a dispute. After the whole investigation is underway, if the evidence points to fraud then you'll receive your full amount back.
This is a great service to instill confidence in buyers while interacting with online traders. But since it may seem like a countermeasure against fraudulent sellers, some buyers have also found a loophole to exploit this service
The Con of Using Chargeback While Trading Bitcoins
While PayPal's chargeback may seem like a foolproof way of getting back your hard spent money from the clutches of scammers, it's not free. 
Filing a dispute for a chargeback not just takes time but money too. Time to gather evidence, consistently being in contact with your bank, writing rebuttal letters, and we are just scratching the surface here. So, it's up to you to decide whether you are gaining more by winning the dispute or simply losing.
Now, apart from the usual hassle, we have to go through while an ongoing dispute for a chargeback, there is another issue at large.
Countless sellers have reported a scam that's reliant on the same chargeback feature that is meant to protect them. The common theme includes sellers who were trading in their bitcoins for cash. After sending over the bitcoins, the cash got reverted by the buyer too through chargeback.
Protecting Yourself from Fraud Chargebacks
There are many ways you can shield yourself from this fraud that's plaguing a healthy crypto-currency trading ecosystem. Check out the following tips:
Meet Seller Protection Requirement

: PayPal has a set of requirements for sellers to follow for its seller protection program. This program is a way to instill confidence in sellers by protecting online sales and minimizing the risk of falsified chargebacks. 

Avoid Risky Transactions

: As a merchant, be wary of conducting any high-risk transactions such as selling high-tech equipment or investing in crowdfunding platforms. Try to steer clear of any shady buyers and only deal with trusted individuals.

Minimize "Item Not Received" Claims

: The scammers often use items not received as an excuse to initiate a dispute for a chargeback. To minimize these claims, try to provide clear delivery dates to the buyer. Additionally, you can update customers when the order has been completed and confirmation of receiving.

Document Everything

: At the end of the day, the evidence is everything. When performing larger transactions, try to screenshot and make copies of all conversations and documents respectively. The information that can support your claims in case of a fraud chargeback will act as strong leverage against the scammer.